Affordable housing and much more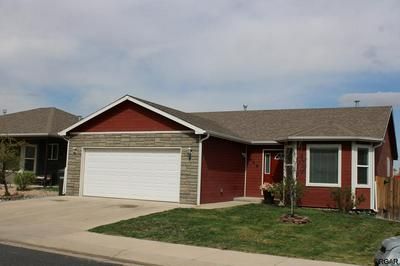 Central Colorado Housing a program of UAACOG offers a wide variety of programs to help individuals achieve self-sufficiency through housing.  
Programs:
Home Loan Improvement
Section 8 Rental Assistance
Section 8 Home Ownership
Family Self-Sufficiency 
Housing Counseling and Education
Self Help
502 Loans
The Home Improvement Program (Housing Rehab) provides affordable loans for low-income homeowners living in Fremont, Chaffee, Lake, Custer, or Teller counties. The loans are provided to repair owner-occupied homes. Central Colorado Housing (CCH) partners with the Colorado Division of Housing and the Community Development Block Grant (CDBG) program to provide assistance to homeowners. Types of housing problems we can help with: Leaking Roof * Electrical System * Plumbing System * Heating System * Sagging Floors * Leaking Water Line * Septic System * Fire Mitigation * Crumbling Foundation Exterior/Interior Deterioration * Cracking and Peeling Paint * Energy Efficiency Upgrades * Handicapped Accessibility
Section 8 Home Ownership offers Section 8 participants the opportunity to become homeowner through subsidized payments for up to 15 year.
Section 8 Rental Assistance is a program that offers qualifies individuals rental and utility assistance.
The goal of Section 8's Family Self-Sufficiency (FSS) program is to assist Section 8 participants to become economically self-sufficient and independent of government and community assistance programs. UAACOG's FSS program is designed to coordinate rental assistance with public and private sector resources in order to help participants achieve their goals and become self-sufficient.
Upper Arkansas Area Council of Governments (UAACOG) is a U.S. Department of Housing and Urban Development (HUD) Certified Housing Counseling Agency offering counseling and education in the following areas: Pre-Purchase (Homebuyer) Counseling and Education Post-Purchase (Homeowner) Counseling ID Theft Prevention and Recovery Counseling and Education Foreclosure Prevention Counseling Credit/Budget (Financial) Counseling and Education The Housing Counseling Program serves Chaffee, Custer, Fremont, Gunnison, Hinsdale, Lake, Park, Rio Grande, Saguache and Teller Counties. Please click on the links below for additional information on housing counseling and becoming a homeowner.
https://www.ehomeamerica.org/ ~~ https://www.frameworkhomeownership.org/
Take your step towards the American Dream of home ownership today!  Six people began that dream today by signing their papers for purchasing a lot to build their new homes on and in a few months they will be moving into their new homes!  Call UAACOG and ask to speak to someone in the housing department about the Self-Help Program.
Newest Self-Help Housing Owners