MISSION
Fremont County Head Start will provide a quality, respectful, and accountable environment for children, families, staff, and our community through a comprehensive system which promotes healthy relationships leading to lifelong success.
WHAT WE DO
Head Start is a free, federally funded, center-based preschool for primarily low-income children and their family.  Children ages 3—5 years of age qualify for this program based on income, age, and need.  Children attend Monday—Thursday throughout the "school year".  Transportation, breakfast, and lunch are provided along with a full array of activities to prepare children for school entrance.  Children with special needs or an Individual Education Plan are welcome, and additional needed services will be provided for these children in collaboration with the local school district.  We are a fully inclusive program. 

WHAT DOES HEAD START OFFER FOR YOUR FAMILY?
Head Start is a program based on "family involvement".  We will offer you a sense of belonging, support services, and a chance to be involved in your child's early education.  You can take part in a variety of training/activities such as; First Aid CPR, nutrition classes, Family Night events, Family Field Days, parenting classes, GED Preparation classes, and much more.  We welcome you any time you want to visit!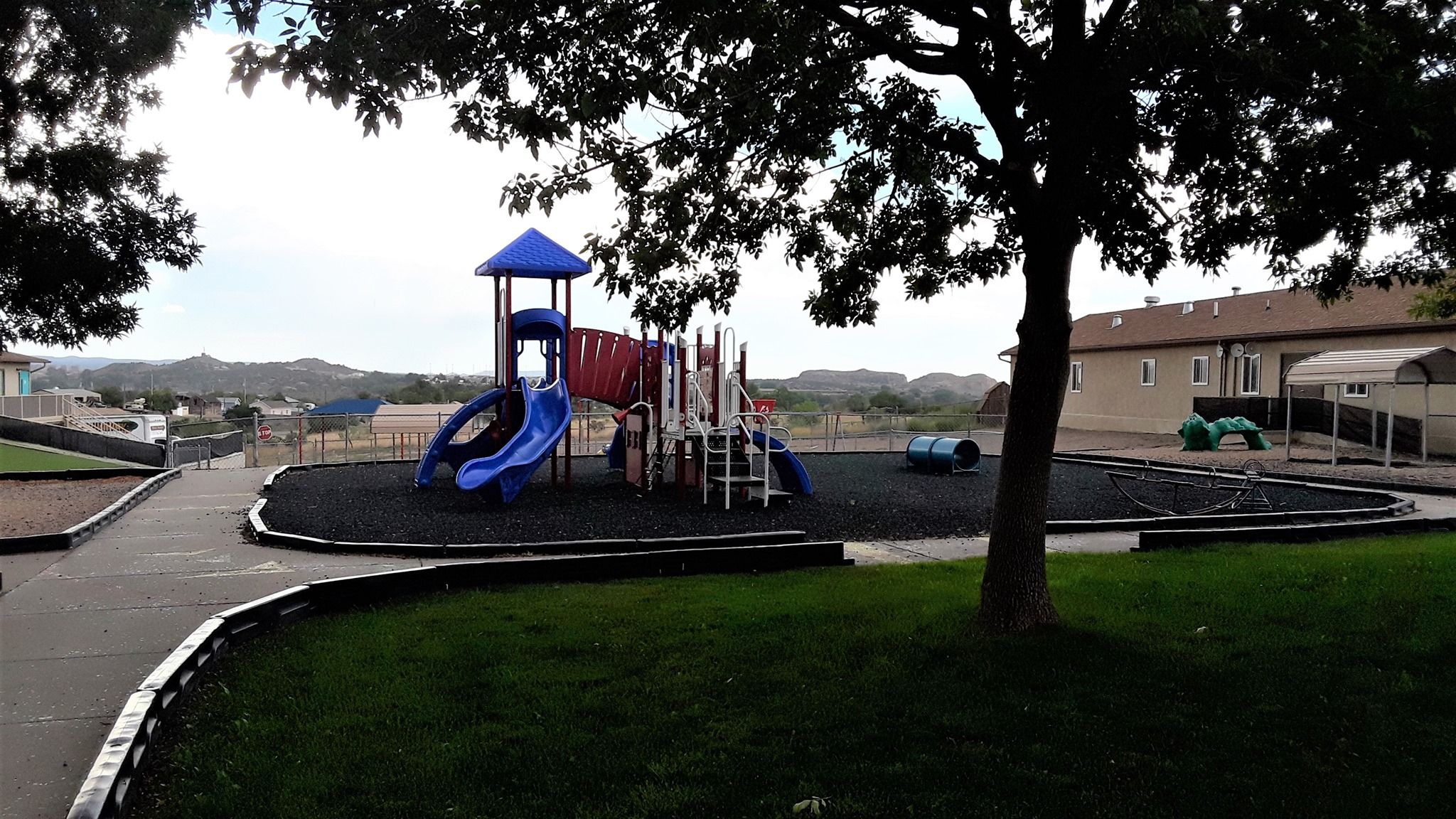 EDUCATION
Our program has a Rating of 4 through the Colorado Shines Rating System.  We are NAEYC (National Association for the Education of Young Children) Accredited, licensed by the state of Colorado, and monitored by the Office of Head Start.  In addition, we are a "Pyramid" Demonstration site in Colorado, and all staff are trained in Pyramid strategies which assist with children's positive-social development.
We utilize the "Creative Curriculum" and the Teaching Strategies GOLD assessment system.  Both are evidence-based and research supported.  All teachers have degrees in Early Childhood Education as well as numerous hours of additional training in various early childhood facets.
MEET OUR MANAGEMENT TEAM
Chris Henager, Director
Doug Moody, Transportation Manager
Jeanne Piper, Enrollment/ Mental Health, Family Service Manager
Melissa Newby, Education Manager
Juanita Mascarenas, Nutrition/ Disabilities Manager
Nichole Duncan, Health Manager
Rhonda Webb, Family Engagement Manager, Family Service Manager
Theresa Lincoln, Office Manager
UPCOMING EVENTS
 
Kindergarten and Preschool re-enrollment Night March 21st , 2023 at 5:30 p.m.
For currently enrolled Head Start familes.
Come meet District staff and learn about the process of enrolling your child in Kindergarten for the 2023-2024 scbool year.
For children returning to Head Start next year, get information about next program year and re-enrollment.
Safety Town USA!!
April 18th-20th 2023 Open to the Community
Bring your family to learn about safety in a fun and interactive way. (Gun safety, water safety, fire satey, etc.)
RESOURCES & QUICKLINKS
National Head Start:  www.eclkc.ohs.acf.hhs.gov/
Pyramid: https://challengingbehavior.org
Colorado Shines:  www.cdhs_coshines=state.co.us
Parent Possible:  www.parentpossible.org